Minnesota's Top Attorneys for Injured and Disabled Workers
Fields Law Firm focuses on one thing: helping injured and disabled workers throughout Minnesota. We are one of the largest and most respected Workers Compensation and Disability Law Firms in Minnesota.
Whether you're worried about getting fired, wondering about your rights, or just need help understanding the process, we are here to answer your questions. We pride ourselves on helping injured and disabled workers like you, no matter what stage of the process you are at.
If you were recently hurt at work, denied disability benefits, or unable to work due to an injury or disability, we can help. Call us today for free, no-obligation advice on your Workers Compensation, Long-Term Disability or Social Security Disability claim.
At Fields Law, our attorneys and paralegals remove the stress of dealing with insurance companies, paperwork and the legal system so our clients can focus on their injury or disability.
We truly care about our clients, and we fight hard to make sure they receive their maximum compensation and benefits. But don't just take our word for it. See what our clients have to say about us, and what we've been able to do for them.
Call us today for FREE Advice!
1-888-343-5375
You pay nothing unless we win your case.
WE HANDLE CASES
THROUGHOUT MINNESOTA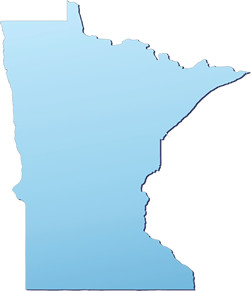 Western MN
320-257-0231
Southern MN
507-923-4169
Northern MN
218-824-0093
Twin Cities
612-206-3498
Talk to an attorney today!
All-In-One Work Injury SolutionTM
We know it's hard to find accurate information. We understand you may be confused or frustrated after trying to find answers to your questions.
Because of the broad knowledge of our team, our Work Injury Attorneys can answer your questions, explain your rights and help you understand all of your legal options.
Plus, our comprehensive team of professionals will review your case to determine whether you may be eligible for Long Term Disability, Social Security Disability or 3rd Party Liability claims related to your work injury.
You can count on Fields Law Firm to protect your interests, both now and in the future.
You have questions, we have answers.
Not everybody needs an attorney, but everyone needs good advice. Sometimes you just have a question. Get answers from someone you can trust -- talk to our Workers Compensation and Disability Attorneys now.
No appointment is necessary. Simply pick up the phone and call us today for your free and confidential case review. Calls are answered 24 hours a day, 7 days a week.
Call 1-888-343-5375 today for answers to your questions.
Workers Compensation Client Testimonial
"I just wanted to take a minute to thank you for all your hard work that you have put into my case. Your compassion for the law and your clients is why you are a successful attorney. And your genuine concern for me, the injured worker, makes this struggle with work comp a little easier to understand and to get through this legal nightmare!

I now know that I did make the right decision in hiring Fields Law Firm, because I found you!

Also, please thank Kim Barnes and the rest of the Fields staff for all their hard work and patience with me. I so enjoy my conversations with them and they always make the time to take my calls and answer my questions and give me encouragement when I need it!"

I know we have a tough road ahead, but I also know I have the best attorney on the case!"
-- Jason W., Farmington, Minnesota